Profile
We are a leading producer of complete range of sanitary electronics in Czech Republic. Main target of SANELA Company is a satisfaction of even the most demanding customers and their requests for modern sanitary facilities and equipment of these areas. SANELA trademark is connected with high-quality new generation products of sanitary electronics. Thank to our own development department, that assures widening of offered product range and can also quickly react to the changing demands of the market and customers.
We currently offer a wide portfolio of products that are fully used in the public and private sectors. We supply a comprehensive range of sanitary equipment (automatic urinal and toilet flushing units, automatic washbasin taps and shower controls, stainless steel washbasins and sinks, stainless steel urinals, urinal troughs and toilets, stainless steel wash troughs, stainless steel accessories, coin, token and RFID machines, products produced according to customer requests)
We pay considerable attention to new trends, completely unique in the field of sanitary technology. This is, for example, a radar urinal flushing unit, which is exceptional in its function and "vandal-proof design". Furthermore, the principle of the "intelligent" Automatic Logic System (ALS) sensor is used in all products with an infrared sensor. Both methods are protected by a Utility Model Registration Certificate.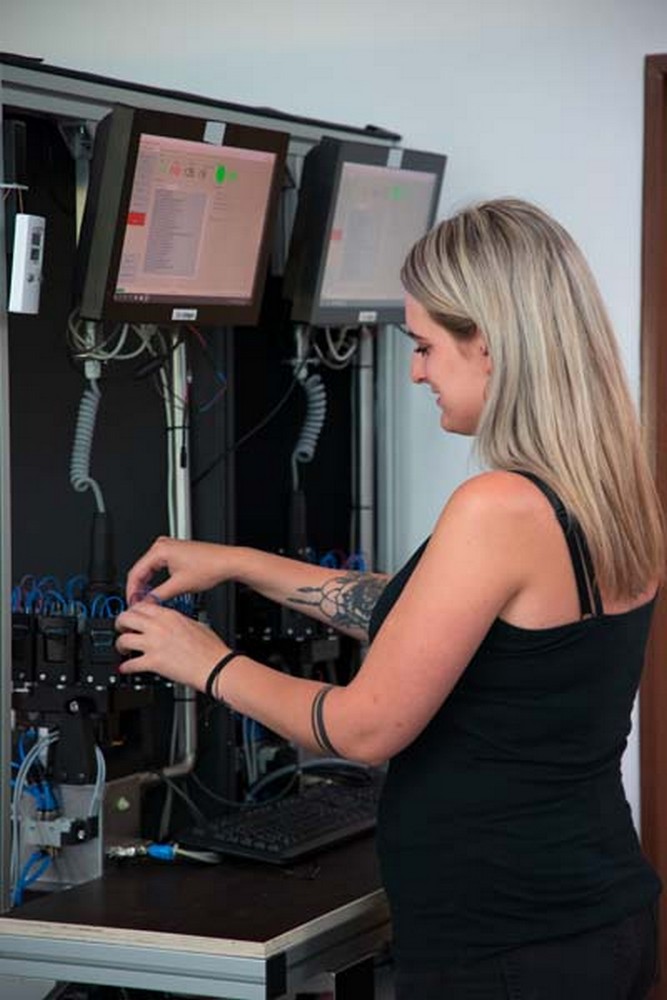 HOW WE STARTED?
In the summer of 1997, as a group of five colleagues from Tesla Lanškroun, we decided to try our own way and founded a small company with ten employees. The name SANELA as sanitary electronics, we knew that, but the others were a big unknown. We started in the offices in a rented apartment next to main square and with production in the former soda factory. At the beginning of 2003, we bought a vacant plot of land at the other end of Lanškroun, where we started the construction of the first building. The stable background opened up opportunities for us to expand our development and sales departments, and production began to operate in conditions tailored to the needs of electrical production. Hand in hand with this, we felt it was necessary to invest in new technologies to keep up with the world's leading manufacturers. In 2007, we decided to go into the second building project mainly due to the need for new warehouses and shipping, and after the next seven years, we expanded the storage facilities again, and also moved the development department to modern conditions.
Over the years, we have expanded our product range, gained more customers, and tried to start exporting to neighbouring countries. The decision not to sell directly to all interested parties, but to observe the producer – wholesale - customer sales system proved to be prudent. Thanks to this, we have gradually become reliable partners of already working or emerging water-heating-gas wholesalers.